All Products
Let us introduce you to our All-star lineup of health and wellness products. Targeted to fit your needs and support overall optimum health.
Looking for a weight loss product that really works? Our health and wellness products are based off of real science, not diet fads. Don't believe us? Learn more about a few of our all natural products below.
WHAT WE RECOMMEND
Truvy BoostTM
Take control of weight-loss with our flagship combo.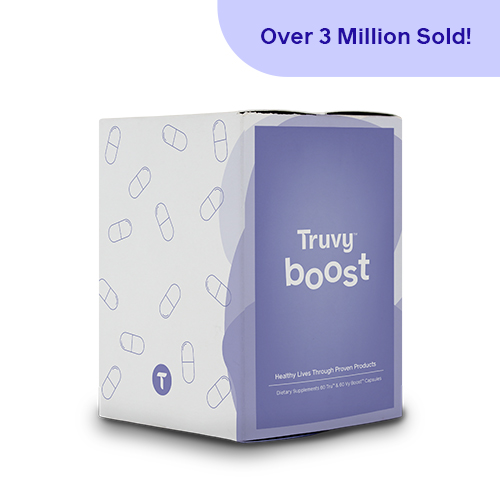 BEST SELLERS
reNU®
Say buh-bye to the toxins that can build up and slow down your healthy lifestyle. Using pure and naturally sourced ingredients, our health and wellness product, reNU® is designed to support the detoxification of the body, all while helping maintain a healthy digestive tract.
Real People, Real Results
Meet
Richie & Amanda
Combined, Richie and Amanda have lost over 100 pounds and are feeling great with Truvy!
Meet
Tiffany
Tiffany was a huge skeptic of weight loss products before she tried Truvy. Now she's one of our biggest fans!
Like a good friend, our ultimate goal is to help you feel your best and live life on your terms. As long as you feel good, we feel good!
Energy
Specially Formulated
All Natural
Ingredients
Transformation you
can see